【秋暮】°春花秋月
Regular price
Sale price
$368
Unit price
per
Sale
Description

All biscuits are freshly handcrafted using natural ingredients & without preservatives. Store in a cool dry place for up to three weeks.

SIZES

268g, packed separately by flavour
Gift box dimension: 220 (W) x 120 (D) x 80 (H) mm

ALLERGEN

Gluten, lactose, dairy products, nuts, possible tracers of soy, peanuts & sesame
Delivery

Delivery is from 12-4pm. The driver will call ahead to ensure pick up, and we kindly ask that you pick up on the ground floor. 

Delivery fees
HK Island: $140-150
Kowloon: $120
NT: $100-150, quoted upon location

For special requests, please email us.

送貨安排
送貨時間為下午12-4點。實際派送時間由收派同事於派送前致電客戶預約。 基於疫情關係,必須在地面交收,不便之處,敬請原諒。

運費價目
港島區: $140-150
九龍區: $120
新界區: $100-$150, 由地點報價

如有任何查詢,請email我們。
View full details
CACAO ° BUCKWHEAT
迦納可可
迦納可可 - 蕎麥
Chocolate lovers! Indulge in the exquisite taste of Valrhona's Grand Cru 68% Nyangbo. This single-origin from Ghana boasts a delightful combination of sweet vanilla hints and warm roasted notes, complemented by the robust buckwheat and intense fruitiness of cacao nibs. This ultimate gluten-free snack is garnished with coconut sugar to enhance the tropical flavours. Don't miss out on this irresistible treat.
*Gluten-free & Vegan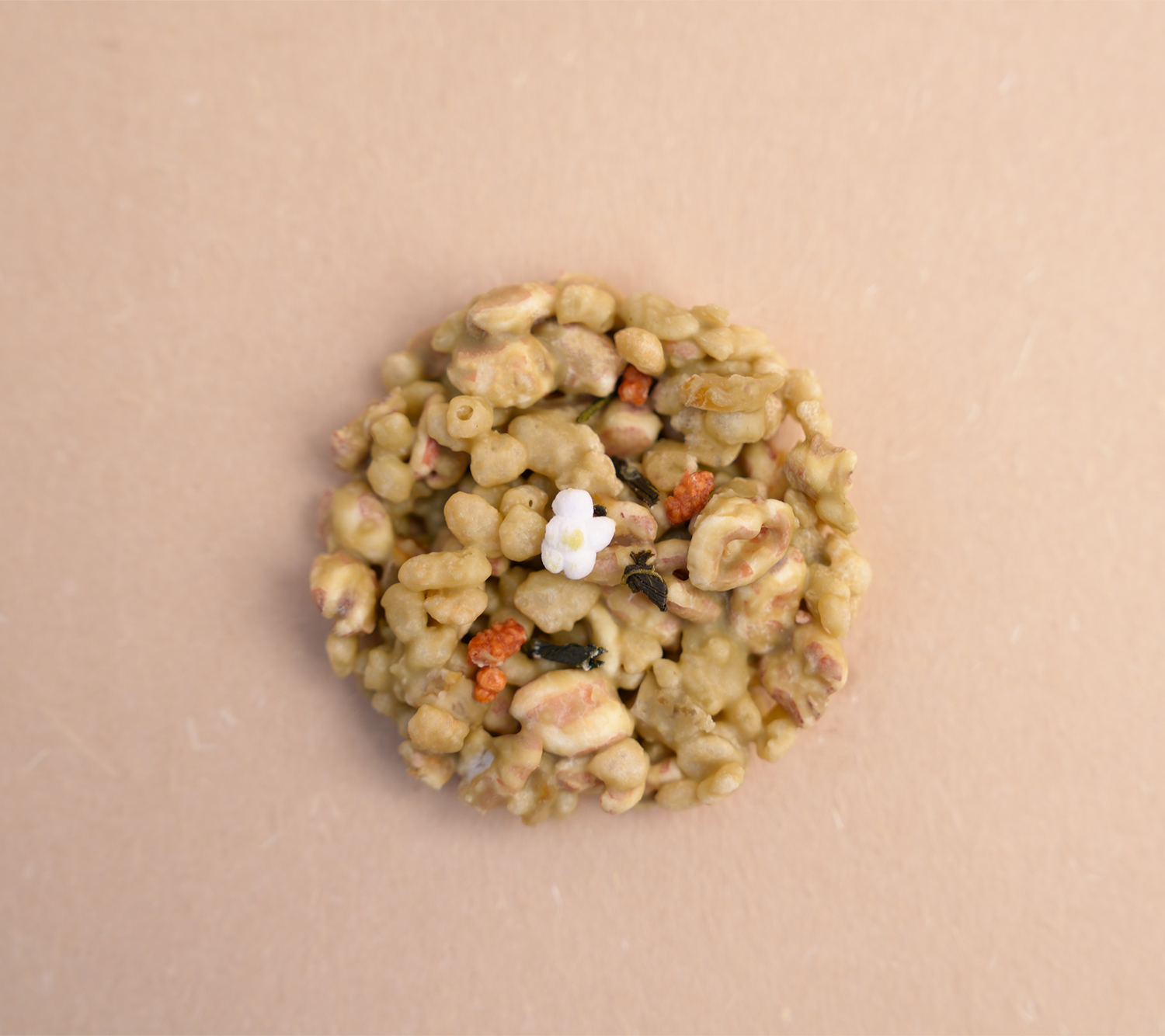 YUZU ° GENMAICHA
柚子玄米
柚子朱古力 - 玄米
Japanese ingredients are essential in Finessence's flavour repertoire. This biscuit's airy crunch is achieved through the usage of puffed rice and spelt. The grains are coated in Valrhona's Yuzu Inspiration then seasoned with Genmaicha, a grassy sencha full of umami and toasted rice, which pairs perfectly with the tangy flavours of Yuzu, with candied yuzu for extra chewiness.
*Gluten-free & Vegan
BISCUIT D'OR
黃金芝士
巴馬臣芝士 - 黑胡椒 - 鹹蛋黃
An encore from last year's popular demand, these golden savoury biscuits show our affection for baking is not only for sweets. Mixing parmesan cheese and salted egg yolk, the umami-packed flavours meld with a hint of black pepper aftertaste, while the crumbly texture just melts in your mouth.